The Cranky UI: Index
Part 1
Part 2
Part 3
Part 4
Part 5
Part 6
Part 7
Part 8 (you are here)
Part 9
Crafting
How could you LIVE without this mod if you're gathering ore or flowers? It keeps track of what you've picked and where so you know the spawn points you've seen.
There's an optional wowhead database to download – I highly recommend this. There's no point in reinventing the wheel and finding all the flower spawn points. Having them all laid out for you makes sure that you know the proper zone to search in for the flower you need, and makes sure you focus your searches on the "clusters" of spawn points.
Nodes appearing on big map: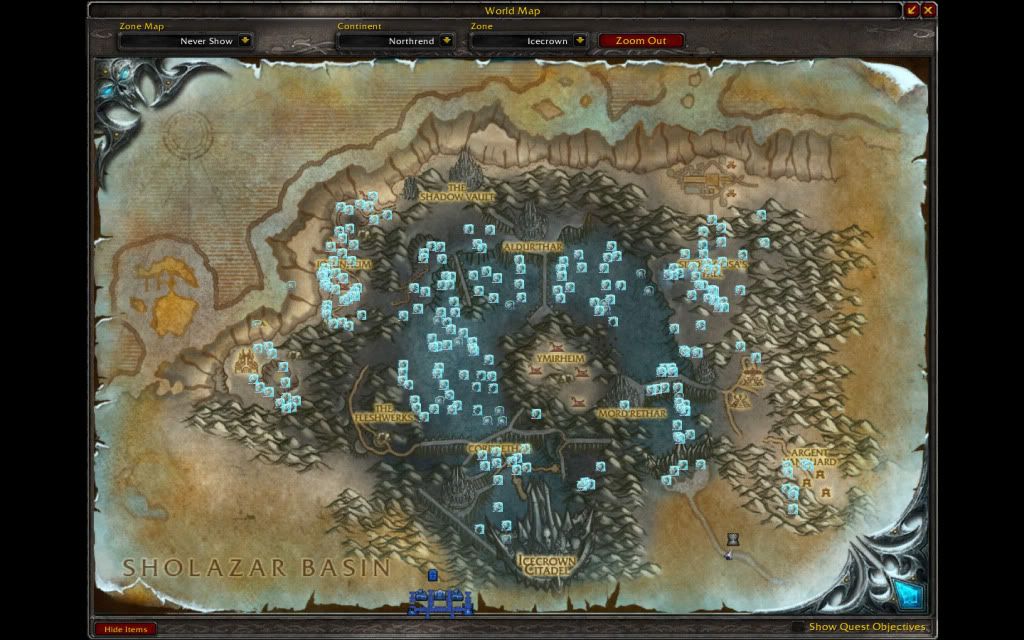 Node locations appear on minimap as circles. If there is a dot in the circle from find herbs, you've found an herb!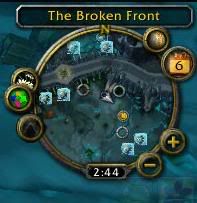 There's also a HUD to "track" where you've been so you don't fly over the same spot twice, but I find that overly distracting.