I like Ice HUD. It tells me when my health and mana are low. Because, you know, it's all about me.
However, just like your mom talking about the night you were conceived, it has a problem with TMI. That's right… too much information.
There are all sorts of crazy modules. There's target, target of target, casting bar, your pet's health, your pet's energy, combo points, druid mana bar, underwater breath, buffs, debuffs, sunders… oh yeah and your own health and mana.
Stock photo from curse.com with all the bells and whistles:
Eep! Here is an artist's rendition of me first downloading the mod: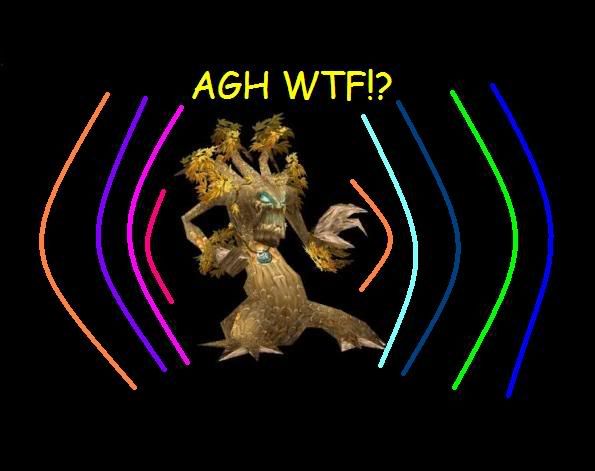 I have since disabled most of the crap so I just see MY HEALTH and MY MANA. Remember, it's still all about me.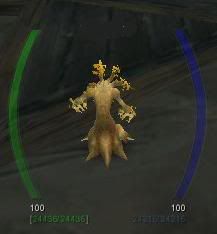 And running back from a wipe at half health…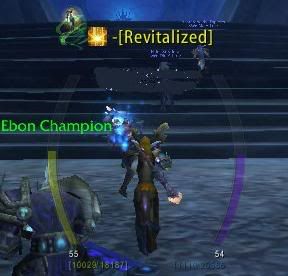 Look at my beautiful antlers. Ignore the fact that I wiped.
See also: 4 popular heads-up displays from no stock ui.